How far Retinol and Collagen can prevent skin aging
When you want to prevent or treat signs of aging, you may have found the term "retinol" or "collagen" on the product label.
Retinol is considered to be one of the most effective ingredients in combating the signs of aging, while collagen is a component that gives skin its natural elasticity.
What is Retinol?
Retinoids are derivatives of vitamin A. This substance is known to be effective in preventing clogged pores, reducing fine lines and increasing collagen.
Retinoids also accelerate cell turnover, flatten skin tone and smooth the skin.
Retinoids are often found in prescription treatments with results generally seen within four weeks.
A lighter, cheaper version of retinoid, called retinol, can be found in many over-the-counter drugs at pharmacies.
Because it is less strong, the results of using retinol will appear after about 12 weeks of use.
The content contained in Retinol
Retinoid was first approved for use as an acne drug about 40 years ago.
Over time, retinoids and retinol products are found to be effective in reducing skin discoloration and reducing wrinkles and brown spots.
In America, more than 300 retinol products have flooded the market since 2003. Why is retinol so popular?
Dermatologist (dermatologist) says retinol is one of the few truly effective treatments.
This substance is considered effective and is able to work at the molecular or cellular level.
In 1988, Dr. Voorhees published a study of 30 patients over a 16-week period and found all patients experienced statistically significant improvements in sun-damaged skin after taking Retin-A treatment.
Collagen and Retinol
The reason why retinoids and retinol are so effective in reducing the signs of aging is their ability to help the skin retain collagen, a component that builds the structure of the skin, its firmness and elasticity.
Sun exposure breaks down collagen in the skin, and the more it ages, the body produces less collagen and decreases the ability to repair itself from sun damage.
According to dermatologists, retinoids and retinol can help normalize these functions.
Retinoids and retinol can also help prevent the reproduction of collagen enzymes by increasing the formation of new collagen, a component that can break down collagen after sun exposure.
Tips and Warnings
Retin-A has been found to be potentially harmful to newborns, so don't use it while pregnant.
This substance can also be very strong and has the potential to irritate the skin, so start using it a few times a week and then the frequency gets more frequent.
Finally, for maximum effectiveness, let Retin-A or retinol products absorb for 20 minutes before applying moisturizer.
Retinol from okdermo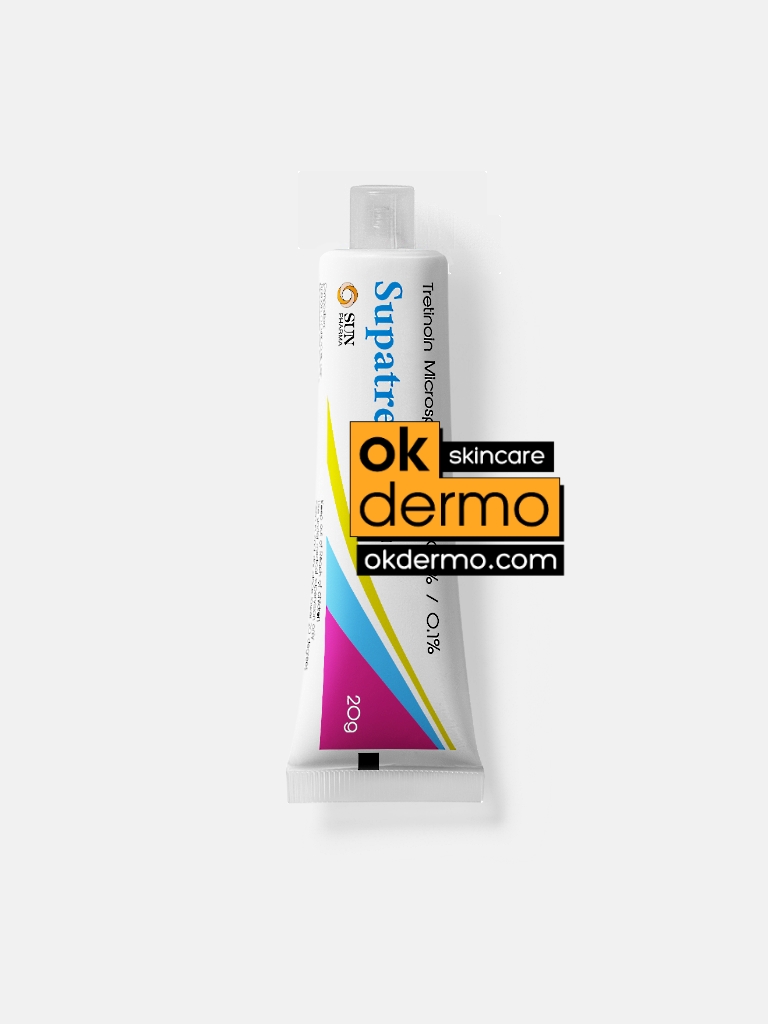 You who want to treat skin from the effects of aging can use a quality retinol product from okdermo.
Retin-A micro 0.04% anti-aging gel is a unique suprated gel containing retinol, and can help improve overall skin tone, for more information, you can see this video
Retin-A micro 0.04% anti-aging gel is very effective for skin care for people aged 50 years and over.
Not only that, these products can also be used on skin that requires more nutrition, for example, skin that is often exposed to the sun, premature aging of the skin, or skin that experiences extreme environmental conditions.